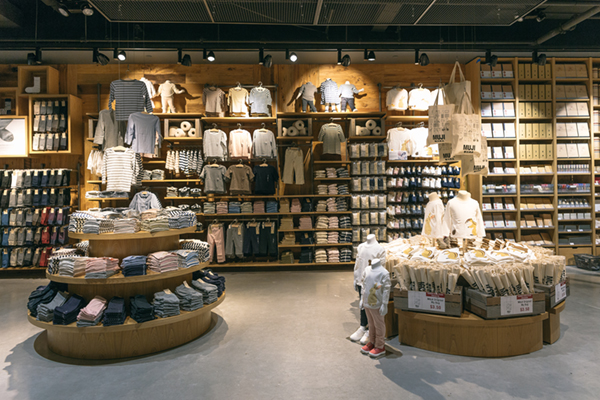 MUJI ANNOUNCES NEW STORE OPENING AT GARDEN STATE PLAZA
IN PARAMUS, NEW JERSEY
NEW YORK, NY – Japanese retailer MUJI is excited to announce the opening of its latest store in Paramus, New Jersey. The store will be located at the Westfield Garden State Plaza shopping center and will open to the public on August 11th, 2016. With 8,600 square feet of retail space, this will be the first MUJI store on the East Coast located outside of New York.
Nearly 10 years after the brand opened its first store in the US, MUJI continues to grow its presence with new locations throughout the country. MUJI Garden State Plaza marks the opening of the brand's twelfth store in the U.S., with five existing locations in California, and six in the greater New York City area.
MUJI Garden State Plaza represents an important step in MUJI's expansion. "We know from our e-commerce business that there is a demand for MUJI products outside of the metropolitan hubs of New York, San Francisco and Los Angeles," said Asako Shimazaki, the President of MUJI USA. "We feel that the vibrant setting of Garden State Plaza is a perfect location for us to reach the New Jersey market and test out our first store in a more suburban community."
Located 15 miles west of Manhattan, Garden State Plaza is one of the largest shopping destinations in the country, attracting visitors from New York City and the surrounding area to its 300 stores. Catering to a highly diverse consumer base, MUJI is honored to join the world-class brands in Garden State Plaza and to become an integral part of the New Jersey marketplace.
MUJI's Garden State Plaza store will offer a range of MUJI's iconic products from, women's, men's and children's apparel, to stationery items, kitchenware's, furniture, appliances and health and beauty products. These include MUJI's top-selling items, such as the Aroma Diffuser, a device which allows customers to choose from a range of scented essential oils to fit their mood and uses an ultrasonic mist to spread scent throughout the home. The Body Fit Cushion is a particle bead-filled cushion that conforms to the users body making a supremely comfortable sofa for the home. Also available will be MUJI Kitchen Appliances, designed by renowned product designer and MUJI advisory board member, Naoto Fukasawa. These three appliances, the Electric Kettle, Rice Cooker and Pop Up Toaster, exemplify MUJI's minimalist aesthetic and efficiency-focused design.
ABOUT MUJI:
The MUJI name derives from the company's original name in Japanese: Mujirushi Ryohin, meaning "No Brand, Quality Goods." MUJI started in Japan in 1980 and now has nearly 400 stores in Japan. It opened its first store outside Japan in London in 1991, adding over 300 since then. MUJI USA has 11 stores in the U.S., with five in California, six in the greater New York City area, including a stand alone MUJI to Go store at JFK airport. The Garden State Plaza store will be MUJIs twelfth store in the U.S. For more information please visit www.muji.com/us and follow @mujiusa on Instagram and Twitter.
STORE INFORMATION:
Name: MUJI Westfield Garden State Plaza
Address: One Garden State Plaza
Paramus, New Jersey 07652
Hours: Monday-Saturday: 10am – 9:30pm
Sunday: Closed
Size: 8,600 sq feet