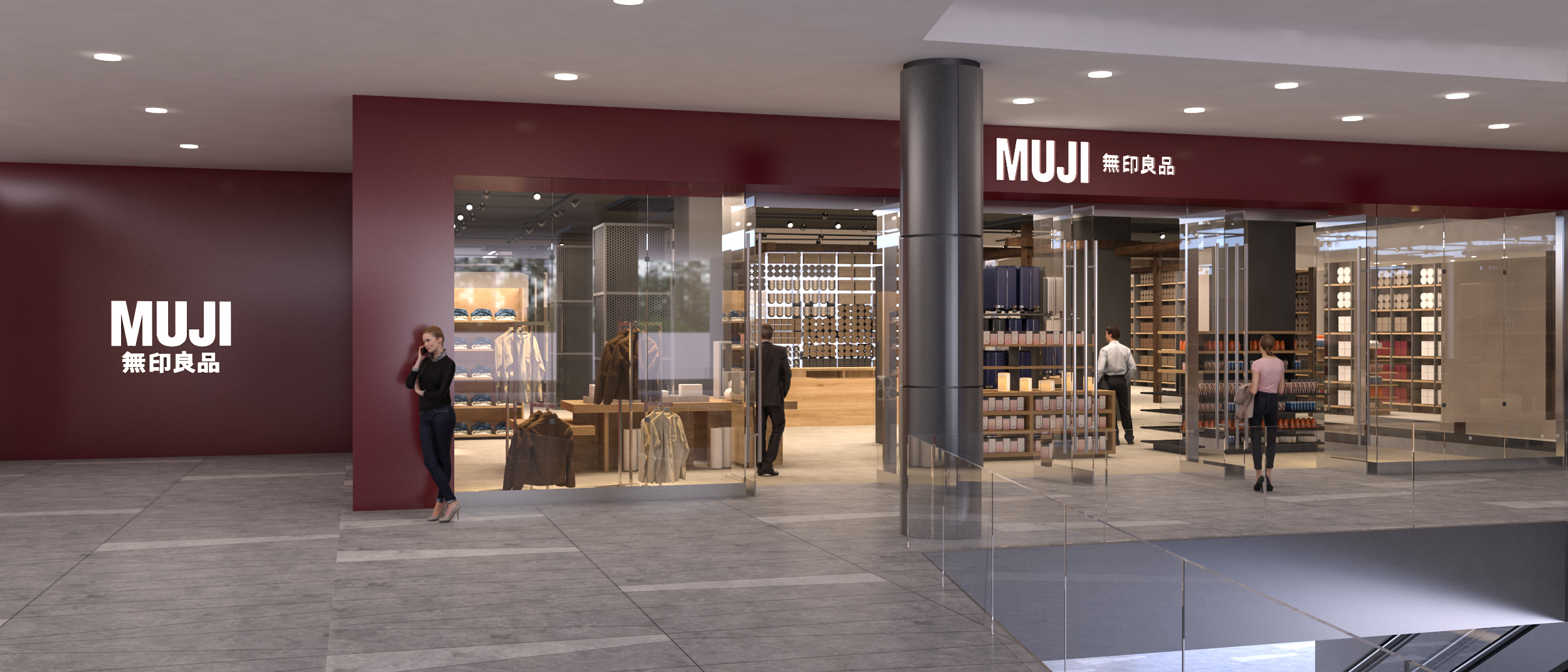 MUJI TO OPEN HUDSON YARDS LOCATION, PART OF MAJOR NEW NYC NEIGHBORHOOD DEVELOPMENT
NEW YORK, NY, January 16, 2019 — This March, Japanese lifestyle brand MUJI will open a new store in Hudson Yards, the largest private real estate development in the history of the United States. Spanning 9,230 square feet of retail space featuring a broad array of fashion, home, beauty, travel and lifestyle products, MUJI Hudson Yards will be among the brand's largest retail locations in the U.S.
With a wide range of world-class stores, restaurants, and cultural spaces, The Shops & Restaurants at Hudson Yards will create a new neighborhood anchor on the west side of Manhattan, designed by architectural firm Elkus Manfredi. MUJI Hudson Yards will make sleek, affordable, and design-minded wares available to shoppers in the new district, expanding the experience with the serene, organized, and intentional quality for which the brand is known.
"As MUJI builds relationships with consumers across the US, we are thrilled to have the opportunity to continue to open retail locations where Americans browse, shop, and experience new goods. It is exciting to be a part of the new Hudson Yards development – especially on The Floor of Discovery – which is sure to become a new, central shopping and cultural destination for New York locals and visitors alike," noted MUJI North America president Toru Akita.
MUJI is located on the second floor of The Shops & Restaurants at Hudson Yards, dubbed The Floor of Discovery, as it will house a unique grouping of first locations from digitally native brands and experiential shopping offerings from modern companies including Milk & Honey Babies; Stance; B8ta; Frankie; L'Oreal; Uniqlo; and AG Jeans by Adriano Goldschmied.
In addition to its standard offering of expertly designed, simple essentials, MUJI Hudson Yards will feature a handful of special features and services including:
Coffee Stand
MUJI Hudson Yards will feature an in-store coffee stand, making it the first location on the East Coast to offer this service.
Embroidery Service
MUJI's embroidery service allows customers to choose from over 300 embroidered designs and letters to add to any of the brand's clothing or textile items. The station is great for monogramming and creating personalized gifts.
Alteration Service
MUJI will offer an alteration service with same-day pickup for items purchased in store. For just $5.00, customers will be able to have MUJI items hemmed after purchasing or at a later date.
MUJI Hudson Yards is the brand's eighth store in New York City and eighteenth in the United States, and marks the beginning of an exciting year of expanded retail locations across the US, as the iconic Japanese brand gains popularity and notability nationwide.
About Hudson Yards
Hudson Yards is the largest private real estate development in the history of the United States and the largest development in New York City since Rockefeller Center. The site will include more than 18 million square feet of commercial and residential space, state-of-the-art office towers, and a collection of restaurants curated by Chef Thomas Keller. Approximately 100 luxury and specialty stores and unique restaurants will occupy nearly 720,000 leasable square feet of astonishing, vertical space at Hudson Yards designed by legendary architectural firm Elkus Manfredi. The urban development will include approximately 4,000 residences, The Shed, a new center for artistic invention, 14 acres of public open space, a 750-seat public school and an Equinox Hotel® with more than 200 rooms—all offering unparalleled amenities for residents, employees and guests. The development of Hudson Yards will create more than 23,000 construction jobs.
About MUJI
The MUJI name derives from the company's original name in Japanese: Mujirushi Ryohin, meaning No Brand, Quality Goods. MUJI started in Japan in 1980 and now has over 400 stores in Japan. It opened its first store outside Japan in London in 1991, adding over 400 since then. MUJI USA currently has seventeen stores in the U.S., with 7 in California and 7 in the greater New York area, plus a store in Boston, New Jersey, and Portland.
Store Information
Address: 20 Hudson Yards, New York, NY 10001
Hours: Monday-Saturday, 10am-9pm
Sunday 11am-7pm