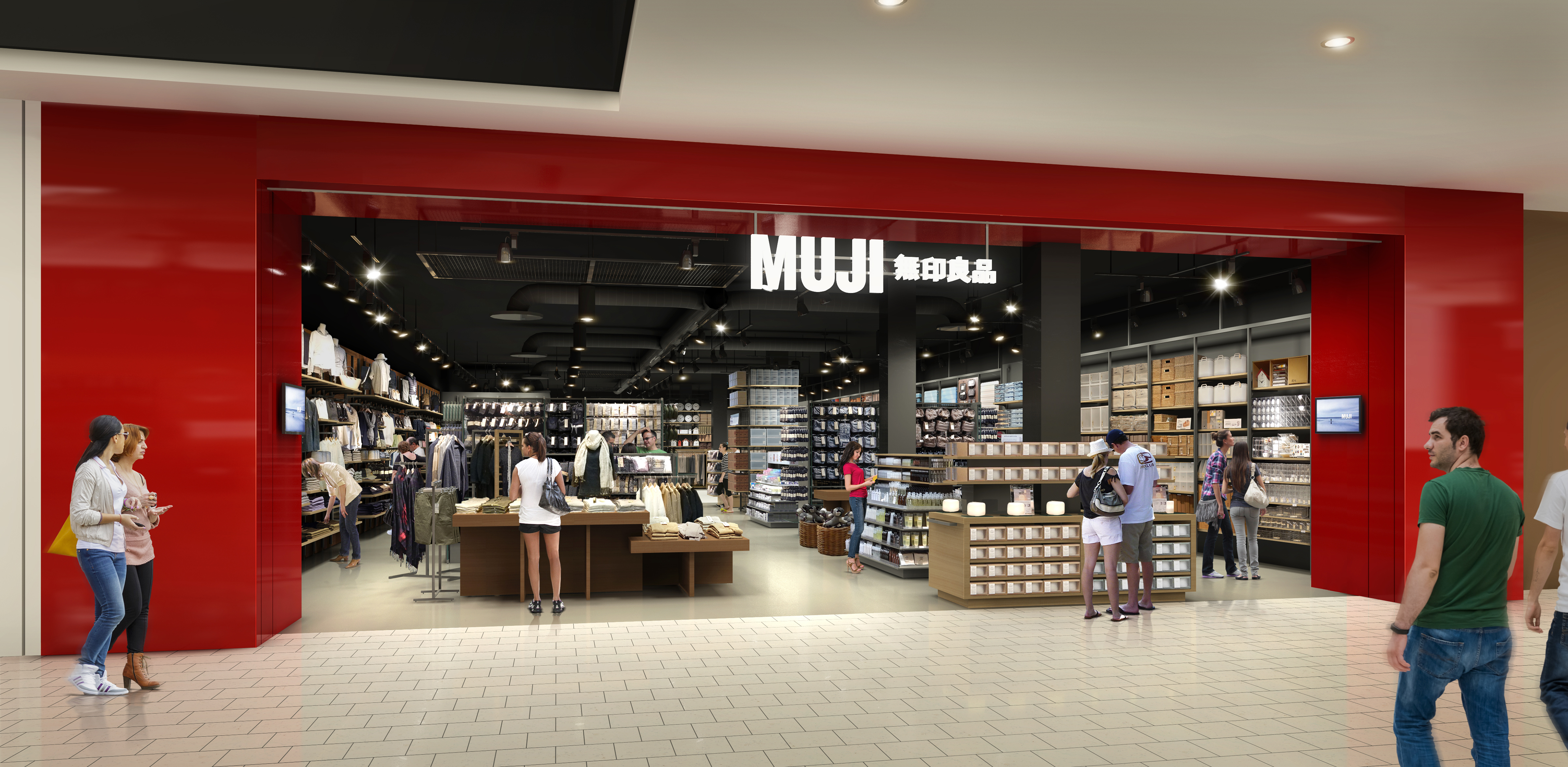 Rendering of MUJI Santa Anita at Westfield Santa Anita, 400 South Baldwin Avenue; image courtesy of MUJI.
MUJI ANNOUNCES NEW STORE OPENING AT
WESTFIELD SANTA ANITA IN LOS ANGELES
NEW YORK, NY – Japanese retailer MUJI is excited to announce the opening of its latest store in Los Angeles. The store will be located at the Westfield Santa Anita shopping center and will open to the public in mid January 2017.
With 6,351 square feet of retail space, this will be MUJI's thirteenth store in the U.S., with five existing locations in California, six in the greater New York City area and one in New Jersey.
"We are thrilled to open our newest MUJI store at Westfield Santa Anita. We feel that MUJI's human-centered approach to retail is aligned with Los Angeles' distinct and organic lifestyle," says Asako Shimazaki, President of MUJI USA. "This particular location also opens our brand up to a new community within L.A."
Situated northwest of downtown Los Angeles, Santa Anita is recognized not only as a popular shopping destination, but also as the home of the world-renowned Santa Anita Park racetrack and the Los Angeles Arboretum & Botanic Garden. MUJI is honored to join the world-class brands at Westfield Santa Anita to offer beautifully designed and high-quality goods.
In celebration of the opening, and in conjunction with the Chinese New Year, MUJI will launch Found MUJI China a collection of home wares inspired by traditional Chinese objects. Highlights from the collection include Chinese porcelain plates and bowls made of blue porcelain, in line with the tradition of the Song Dynasty. Additional items include and a vintage-inspired Chinese wooden workbench and tea sets.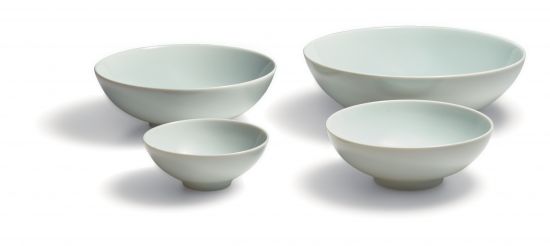 Found MUJI is an ongoing collection of traditional objects inspired by the travels of MUJI's Creative Directors, led by Naoto Fukasawa. MUJI travels the globe in order to source well-made products from locations as diverse as France, India, Germany, Ecuador, and Thailand. The Found MUJI series exhibits a range of products that exemplify the cultural and historical uniqueness of each region.
"The concept of discovery and 'finding' has always informed our creative process at MUJI," says Asako Shimazaki. "Found MUJI China, shows MUJI's appreciation for the cultures and customs behind Chinese design, while maintaining the functional and accessible style that is signature to MUJI."
In addition to the Found MUJI China collection, MUJI's Santa Anita store will offer a range of MUJI's iconic products from, women's and men's apparel, to stationery items, kitchenware, furniture, appliances and health and beauty products. These include MUJI's top-selling items, such as the Aroma Diffuser, a device that allows customers to choose from a range of scented essential oils to fit their mood and uses an ultrasonic mist to spread the scent throughout their home. The Body Fit Cushion is a micro bead-filled cushion that conforms to the user's body making a supremely comfortable sofa for the home. Also available will be MUJI Kitchen Appliances, designed by renowned product designer and MUJI advisory board member, Naoto Fukasawa. These three appliances, the Electric Kettle, Rice Cooker and Pop Up Toaster, are a few items that represent MUJI's minimalist aesthetic and efficiency-focused design.
About MUJI
The MUJI name derives from the company's original name in Japanese: Mujirushi Ryohin, meaning "No Brand, Quality Goods." MUJI started in Japan in 1980 and now has nearly 400 stores in Japan. It opened its first store outside Japan in London in 1991, adding over 300 since then. MUJI USA has twelve stores in the U.S., with five in California, six in the greater New York City area, including a stand-alone MUJI to Go store at JFK airport, and one in New Jersey. For more information please visit www.muji.com/us and follow @mujiusa on Instagram and Twitter.
STORE INFORMATION:
Name: MUJI Santa Anita
Address: 400 South Baldwin Avenue,
Arcadia, CA 91007
Hours: Monday-Saturday: 10:00am – 9:00pm
Sunday: 11:00am-7:00pm
Size: 6,351 sq. feet