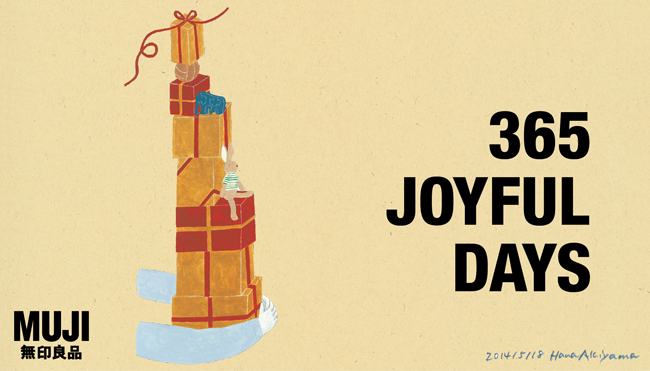 For the coming gift-giving season, MUJI proposes items that at first blush may appear unusual, but the collection offers something many MUJI fans have come to appreciate about our products: you didn't know you needed them, but once you have them you can't live without them.
They include some of MUJI's most successful products: they have brought enjoyment to so many people around the world and we expect will spread that enjoyment even further for the holiday season. From kitchen gadgets and organizational tools to home accessories and winter essentials, MUJI's holiday items presented as "365 Joyful Days" reflects the idea that these items enrich users' lives all year round.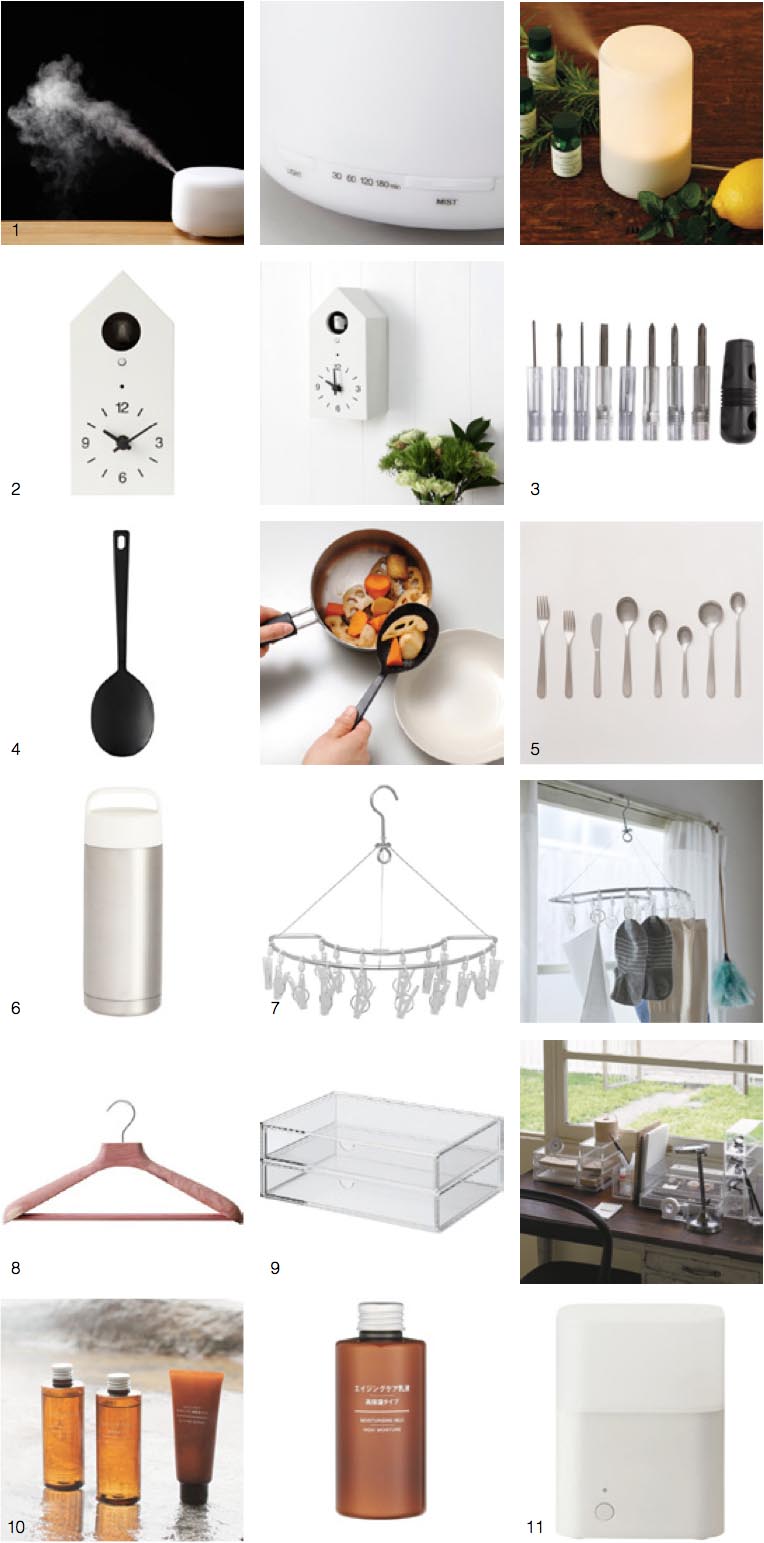 HOME
1. Aroma Diffuser ($69.50 -119.50). Turns essential oils into an aromatic vapor without heating the oil. Compared to candles or other devices that use heat, this fills a room with oils' true, undamaged fragrance. Timer allows you have a calming fragrance transport you to sleep. Easy to use; great for people just starting to experiment with essential oils. 2. Cuckoo Clock ($79.50). MUJI has retained the cuckoo clock's traditional sound-making mechanism –– produced mechanically, not digitally –– but updated the form and added a sensor so the clock is silent at night when the lights are out. 3. Screwdriver Set ($19.95). Everyone needs a screwdriver at some point, making this an ideal item for applying MUJI's know-how in developing compact, stowable products. 1 handle, 8 heads. Fits neatly in a drawer.
KITCHEN
4. Silicone Spoon ($12.95). Exemplary in the How-Did-We-Ever-Get-Along-Without-This product category. A cooking-serving spoon with a soft silicone head. Allows you to scoop up every bit of that winter stew from the corners of the pot. Heat resistant up to 392ºF. 5. Cutlery ($2.75-6.25). Items for your own holiday wish list. A cutlery set that does just what it says on the tin. Clean straightforward design for a good-looking table. Affordable set in 18-8 stainless steel for everyday knock-around use. 6. Thermal Mug ($29.50).
STORAGE
7. Wall Hanger ($29.95). 8. Red Cedar Hangers ($15.95/3 pieces). The slim profile of this hanger allows for more efficient closet storage. Made with American red cedar, they fight odors and insects. The combination of wood and metal is a classic MUJI material choice. 9. Acrylic Drawers ($21.25).
WINTER
10. Skincare: Aging Care and Organic Skincare ($7.50-30.00). Who said good skincare has to be expensive? Most skincare products are around 90% water so MUJI focused its attention on making its with water that is both exceptionally free of impurities and also slightly basic, a property present in human tears. 11. Humidifier ($69.95).