The perfect addition to any bento box or on its own as a simple snack.
Tenmusu consists of warm rice and shrimp tempura encased in nori.
Here's a MUJI recipe from Chef Naoko on how to create your own shrimp rice balls.
Ingredients:
8 small frozen or fresh shrimp
3 tbsp potato starch
3 sheets of nori (seaweed)
2 cups vegetable oil
Rice
Washing Shrimp:
1 tbsp potato starch
1 tbsp salt
2 tbsp water
Tempura Batter:
50g all-purpose flour
1 tsp salt
1 egg
Iced water

*Egg and water should total 100cc. Do not premix.
Instructions: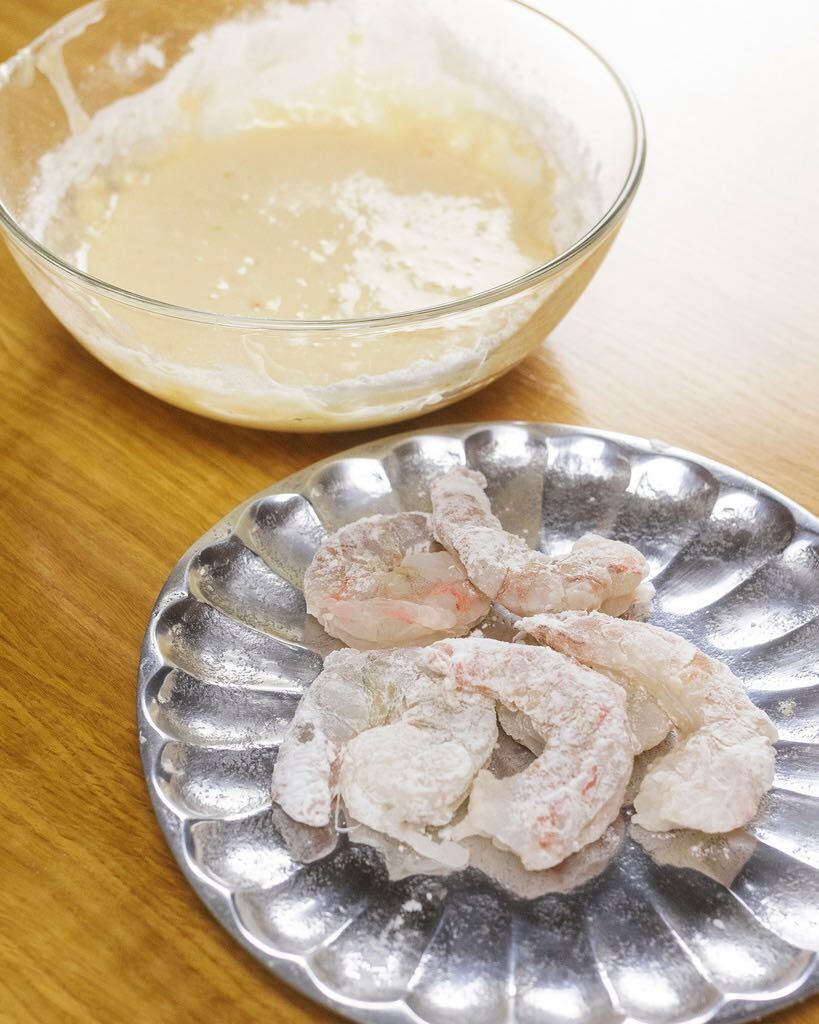 1. Peel shrimp and rub with the potato starch, water, and salt. Rinse in water after shrimp is thoroughly cleaned.
2. Drain and dry with paper towels. Coat the shrimp with the potato starch.
3. To make tempura batter, mix the egg and salt. Slowly add the flour and water. Gradually mix everything together, taking care not to over mix.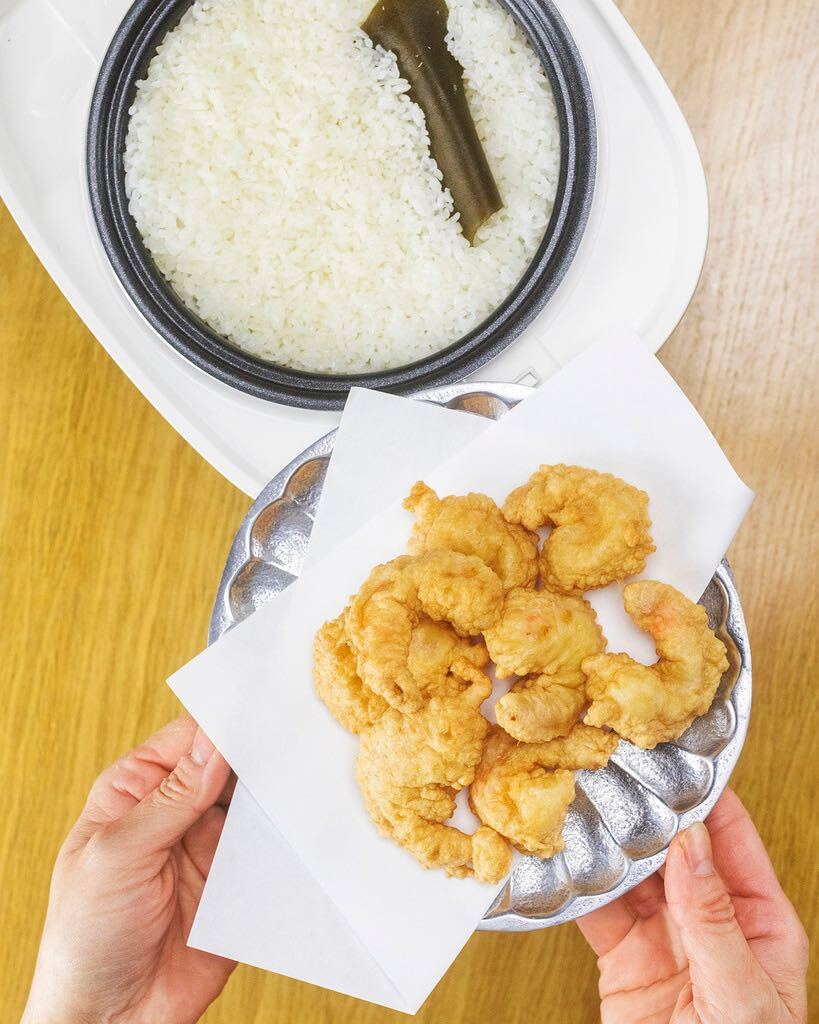 4. Heat oil in a frying pan to 365 degrees. Use chopsticks to dip shrimp into the tempura batter, and place in the pan once well-coated. Fry for 1-2 minutes. Repeat with all shrimp.
5. Remove from frying pan and drain on a wire rack.
6. Wash the rice, drain, and set aside for 15 minutes. Then, place in a rice cooker with equal parts water and cook.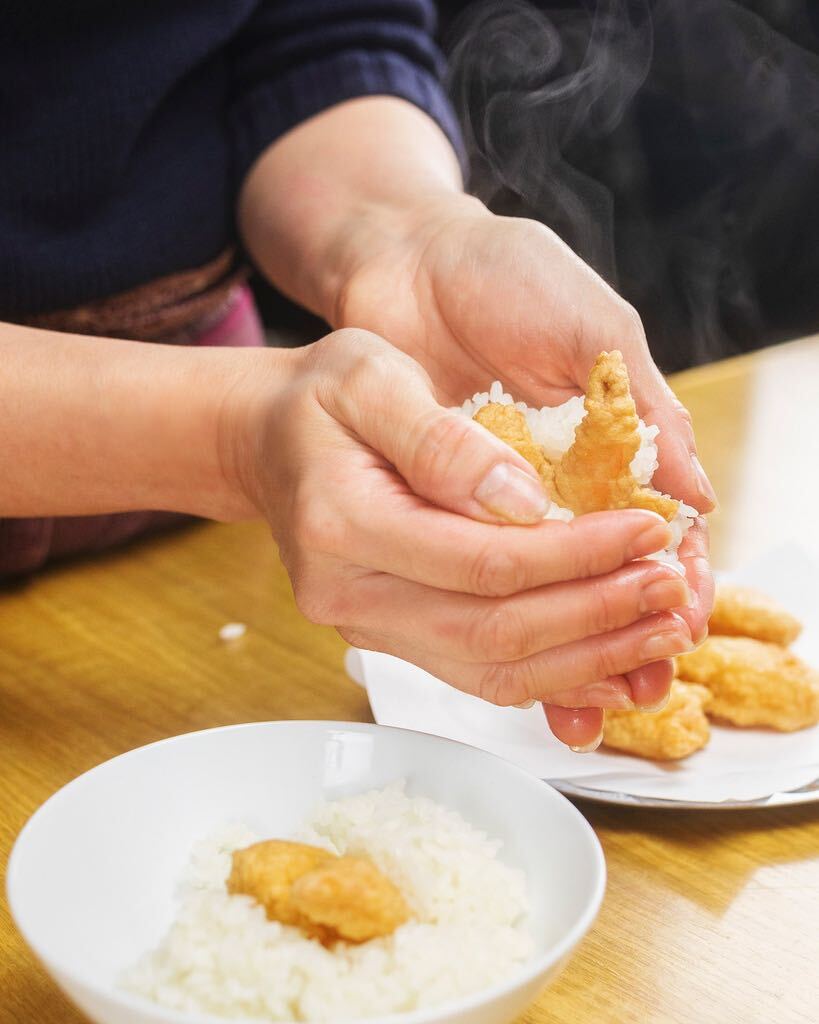 7. When rice is cooked, place 50g onto your wet palms with a pinch of salt. Place a piece of tempura in the center and shape into a rice ball. Careful, as the rice will be hot.
8. Cut the seaweed into 4 equal parts and wrap around.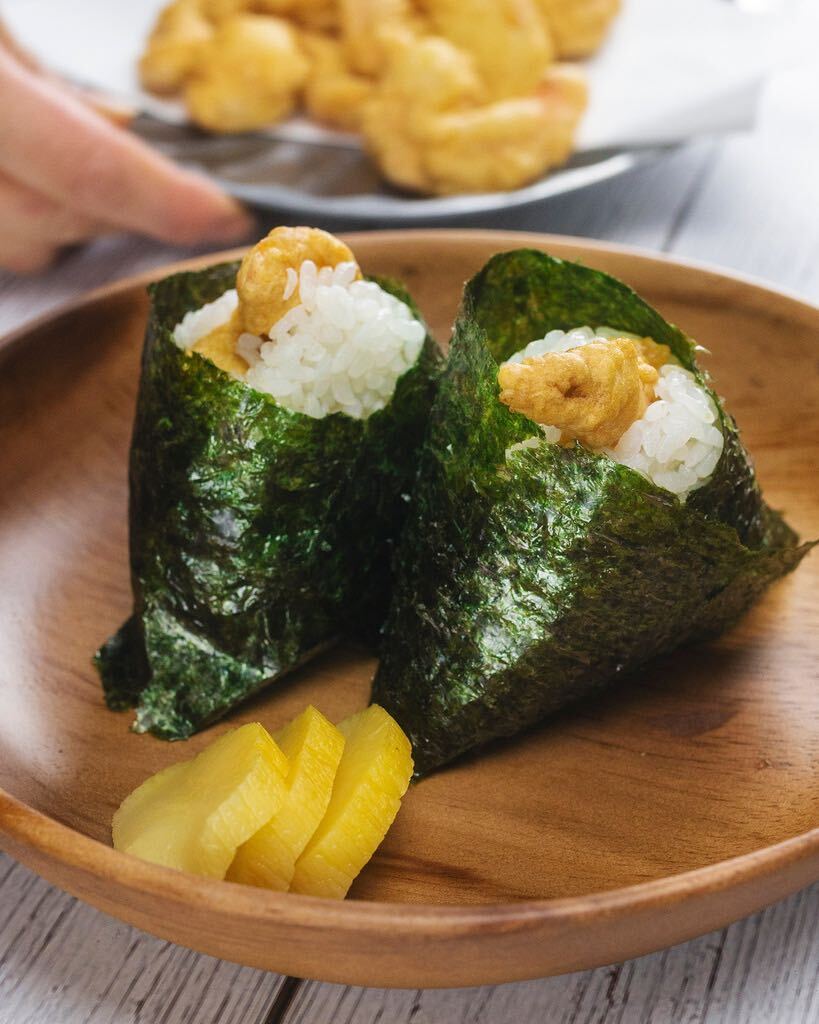 9. Serve and enjoy!