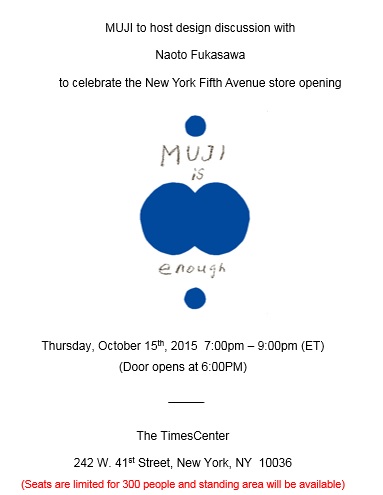 Check Ticket Information from Eventbright
NEW YORK (OCTOBER, 2015) – On Thursday, October 15th, Japanese lifestyle brand MUJI will welcome respected product designer Naoto Fukasawa to the TimesCenter in the New York Times Building. This talk is part of the celebration for MUJI's fifth New York City location and largest location in the United States, becoming the new MUJI flagship store, which will be located at 475 Fifth Avenue, at the corner of Library Way (41st Street) across from the New York Public Library's Schwartzman Building.
The talk entitled "MUJI is enough," will explore in depth about its three global concepts. These concepts are reflected in MUJI design as "MUJI is enough," embodied in products that come in just the right size, made from just the right materials, and offering the just right functionality.
"MUJI is enough" will be moderated by Paola Antonelli, Senior Curator, Architecture & Design and the founding Director of Research & Development at The Museum of Modern Art. Ms. Antonelli is one of the world's foremost design authorities, with a goal to "insistently promote design's understanding, until its positive influence on the world is universally acknowledged." She has curated numerous shows at MoMA and in other international institutions and has taught at the University of California, Los Angeles; the Harvard Graduate School of Design; and the MFA programs of the School of Visual Arts in New York.
Fukasawa's clean aesthetic is an ideal match for MUJI's rational design philosophy. The company name is short for Mujirushi Ryohin, which translates as "no-brand, quality goods." This company value for simplicity and efficiency in their product development aligns perfectly with Fukasawa's streamlined design aesthetic. He continues to bring his innovative and original vision through his latest product offerings including the pop-up toaster, rice cooker with paddle, and electric kettle.
ABOUT NAOTO FUKASAWA
Naoto Fukasawa has collaborated with the world's leading companies and brands in countries such as Italy, France, Germany, Switzerland, Spain, Scandinavian countries and Asian countries, while consulting Japanese leading companies locally. His area of work is broad and he works with various fields in design beyond categories. His consulting work for Japanese companies are mainly focused on evaluating their cooperate strategies in line with the means of sociality and how we define quality of life in order to direct the companies towards where society is inevitably heading. Such consulting work extends as far as to visualize design for their products which marks the company's social responsibilities as well as to visualize their corporate strategies and Fukasawa's work for consulting has led them to many successful results.
Fukasawa lived in San Francisco and worked at IDEO for seven and a half years from 1989 before joining MUJI's advisory board in 2002.
ABOUT PAOLA ANTONELLI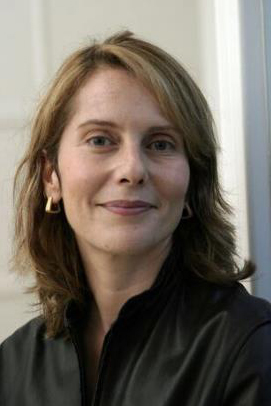 Paola Antonelli joined The Museum of Modern Art in 1994 and is a Senior Curator in the Department of Architecture & Design, as well as MoMA's founding Director of Research & Development. She has curated numerous shows at MoMA and in other international institutions. She has lectured worldwide in settings ranging from peer conferences to global interdisciplinary gatherings such as the World Economic Forum in Davos, and she has served on several international architecture and design juries.
Her goal is to insistently promote design's understanding, until its positive influence on the world is universally acknowledged.
ABOUT MUJI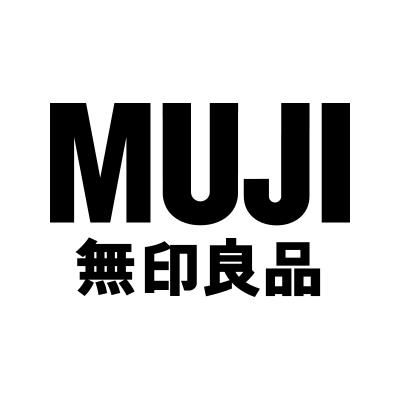 The MUJI name derives from the company's original name in Japanese: Mujirushi Ryohin, meaning "No Brand, Quality Goods." MUJI started in Japan in 1980 and now has over 400 stores domestically. It opened its first store outside of Japan in London in 1991, adding over 300 since then. MUJI currently operates ten stores in the US (five in and around New York City and five in California). For more information please visit www.muji.com/us and follow @mujiusa on Instagram and Twitter.
PRODUCT INFORMATION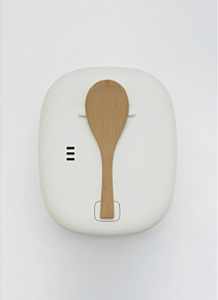 RICE COOKER WITH RICE PADDLE
Retails for $195
Weight: 5.3lb
Size: H7.3 x W8.2 inches
Cooking capacity: 90 mL – 540 mL
Cord Length: 39.4 inches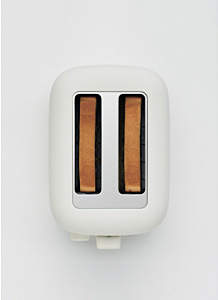 POP-UP TOASTER
Retails for $95
Weight: 2.4lb
Size: H7.7 x W9.8 inches
Cord Length: 55.1 in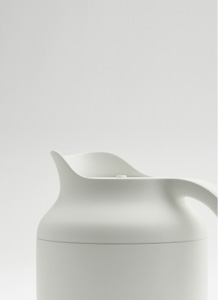 ELECTRIC KETTLE
Retails for $95
Weight: 2.4lb incl. base charger
Size: H 7.7 inches incl. base charger
Water Capacity: 500 milliliters
Cord Length: 55.1 inches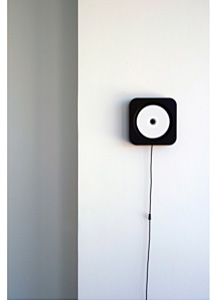 WALL MOUNTED CD PLAYER
Retails for $149
Weight: 1.2lb
Size: 6.9 x 1.6 x 6.9 inches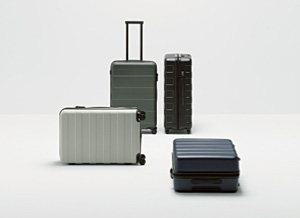 VALISE HARD CARRY TRAVEL SUITCASE
Retails for $175.50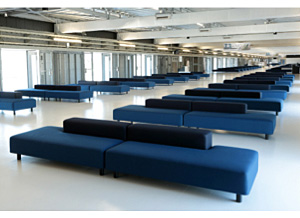 SOFA BENCH
These are featured in the new Terminal 3 at Narita Airport.
EVENT INFORMATION
Location: The TimesCenter
(In the New York Times building)
242 W 41st Street (between 7th and 8th avenue)
New York, NY 10036
Time: 7:00-9:00PM (door opens at 6:00PM)