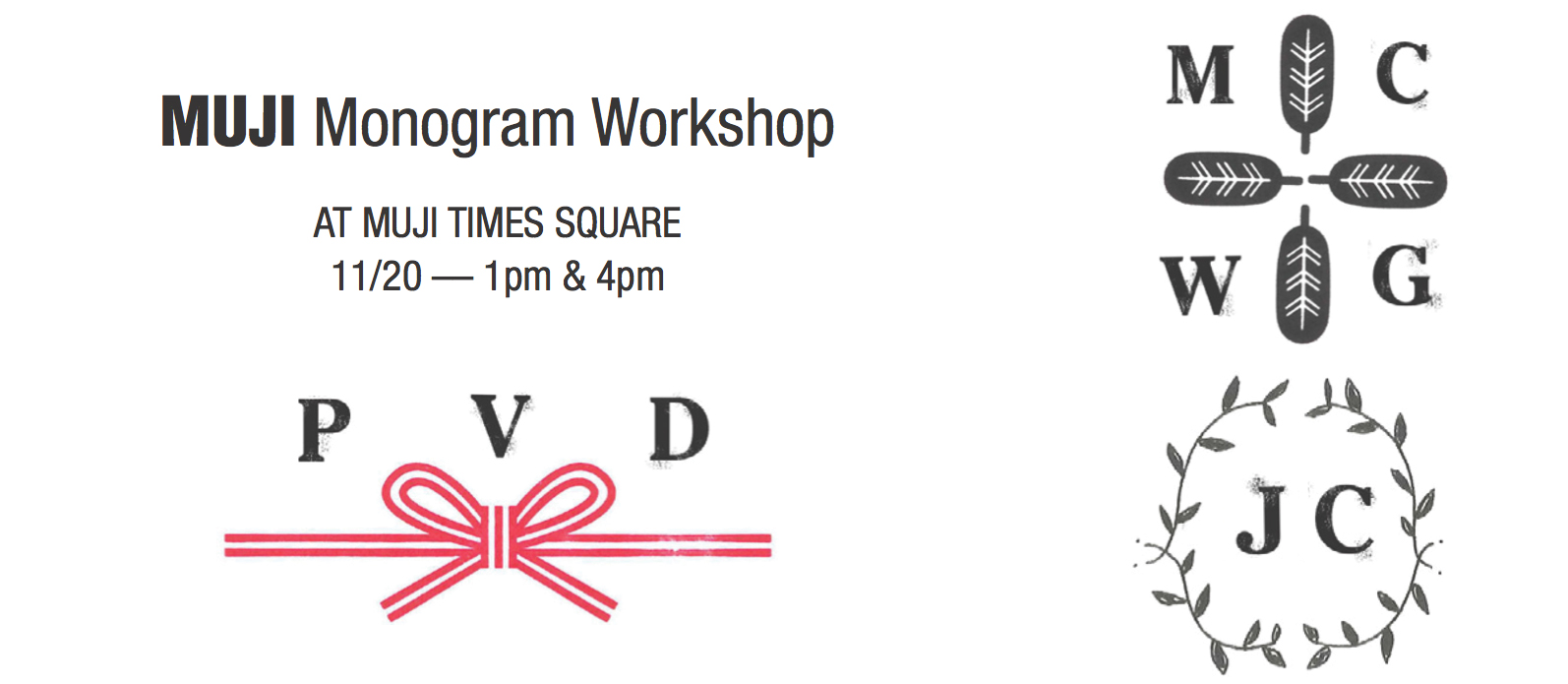 MUJI offers a new set of letter stamps for customers to use at its popular stamp station. The new letters use the classic Cheltenham typeface that has been associated with the New York Times and other newspapers since the turn of the last century. MUJI Times Square is located in the first floor of the New York Times Building and the new stamps are a gesture of respect to what MUJI sees a place of honor in the neighborhood since the area's name is derived from the newspaper.
MUJI's stamp stations offer customers a fun and free way to personalize their tote bags, notebooks and other stationery items. Typeface has always been an important element for MUJI. Its straightforward logo relies on 4 letters in English and 4 characters in Japanese; its portable mug, a representative MUJI product, has regularly used a simple presentation of Japanese characters as a sort of optional adornment.
WORKSHOP
On 20 November at 1:00 and 4:00pm, MUJI will hold a monogram workshop at its Times Square Store. The tradition of monogramming gifts for children could be combined with the first chance to offer MUJI kids' socks to a friend's child. Whether for yourself, a friend or a friend's child, customers are invited to learn a few basic monogramming techniques to stamp gift items for the coming holiday season.