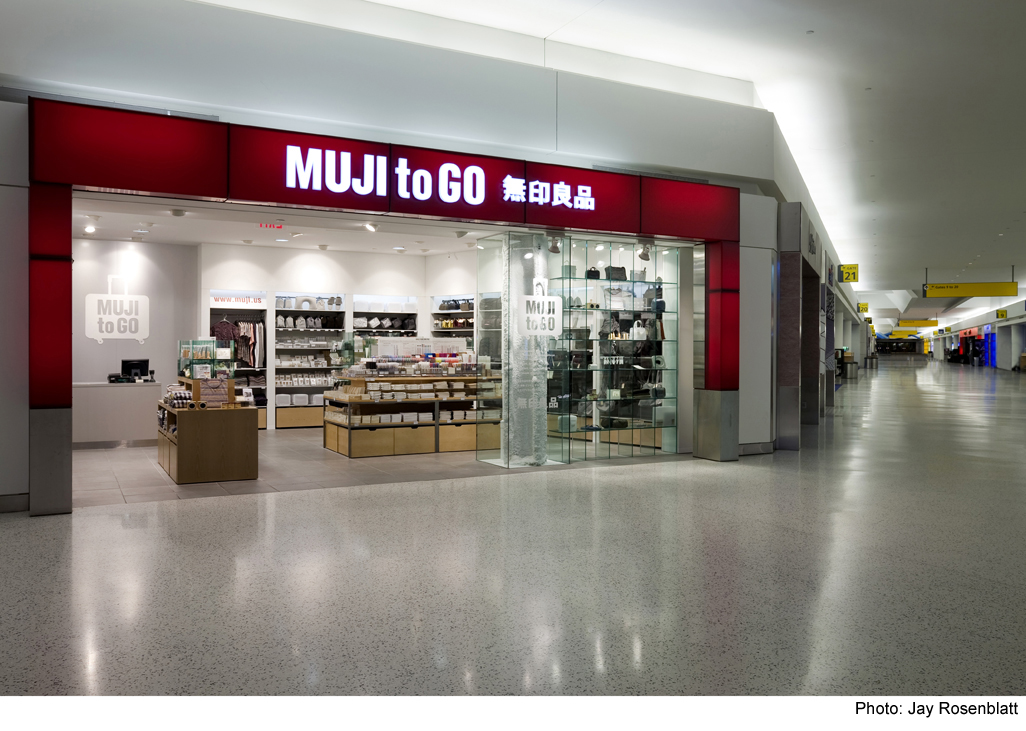 NEW YORK – Tuesday, November 24th, 2009 – MUJI U.S.A. LIMITED announces that MUJI to GO, in JetBlue's T5 at John F. Kennedy International Airport in New York City, was awarded Second Prize for "Best New Retail Concept" in the 2009 Excellence in Airport Concessions Contest by Airports Council International-North America (ACI-NA; headquarters in Washington DC). ACI-NA also recognized JetBlue's T5 at JFK as the Richard A. Griesback Award of Excellence Winner in the Airport Concession Contest.
About Airports Council International-North America (ACI-NA)
ACI-NA members enplane more than 95 percent of the domestic and virtually all the international airline passenger and cargo traffic in North America. The mission of ACI-NA is to advocate policies and provide services that strengthen the ability of commercial airports to serve their passengers, customers and communities.
About MUJI to GO
MUJI to GO is a new format for MUJI retail operations, which brings together a range of useful items focused on travel and mobile lifestyle accessories. MUJI to GO was first launched at the Hong Kong International Airport in March 2008 to explore future possibilities to offer unique 'travel and mobile' concepts for people on the move. Currently, we have three MUJI to GO stores in China, with the addition of our Taipei station location – which opened in January of 2009. Also, we have four MUJI to GO stores in Japan including Narita international Airport, Kansai Airport and Central Japan international Airport.