MUJI to GO Worldwide Campaign
3D Printing Booth "Mini to GO" at MUJI Times Square Store from July 12 – August 15, 2013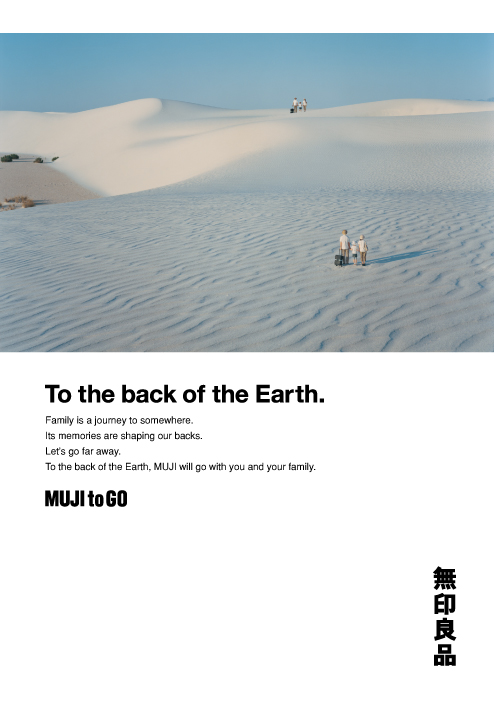 NEW YORK – July 9th, 2013 – MUJI U.S.A LIMITED announced today that it will hold a global campaign for MUJI to GO, a category of MUJI products curated based on the concept of "Good Travels with Good Products," for the second consecutive year. The title of the 2013 campaign is MINI to GO. The campaign will be starting on Friday, July 12 through Thursday, August 15 at MUJI stores worldwide.
1) 3D Printing: Customers who made a purchase at any MUJI stores in the USA during campaign can take 3D photos at MUJI Times Square store with an original receipt. The 360-degree scan data will be available to download to your PC and smart phone, also available to share on Facebook.
2) Sweepstakes 1: One (1) family has a chance to win a trip with airplane tickets, sponsored by ANA, and a 3D miniature figure.
3) Sweepstakes 2: Ten (10) families have a chance to win a free 3D miniature figure by applying with a serial number, which will be provided at MUJI retail stores when a purchase of over $30 is made.
Visit togo.muji.net/ for further information.
MUJI Times Square
The New York Times Building
620 8th Ave. (at 40th street)
New York, NY10018
212-382-2300
MUJI offers good quality products such as a wide variety of stationeries, household items and apparel at reasonable prices. Mujirushi Ryohin,"MUJI" in Japanese means "no-brand quality goods". The value of the MUJI product is in its effectiveness without the renowned brand or designer name. The essence of MUJI products lies in its simplicity, flexibility and modesty to fit different life styles and individual preferences. MUJI, originally founded in Japan, does not direct its products to be affected by any trends and "isms", rather, aims to be universally relevant. MUJI products maintain reasonable price levels, not by compromising quality, but by avoiding the waste typical of many products' manufacturing and distribution — unnecessary functionality, excess decoration, and needless packaging.