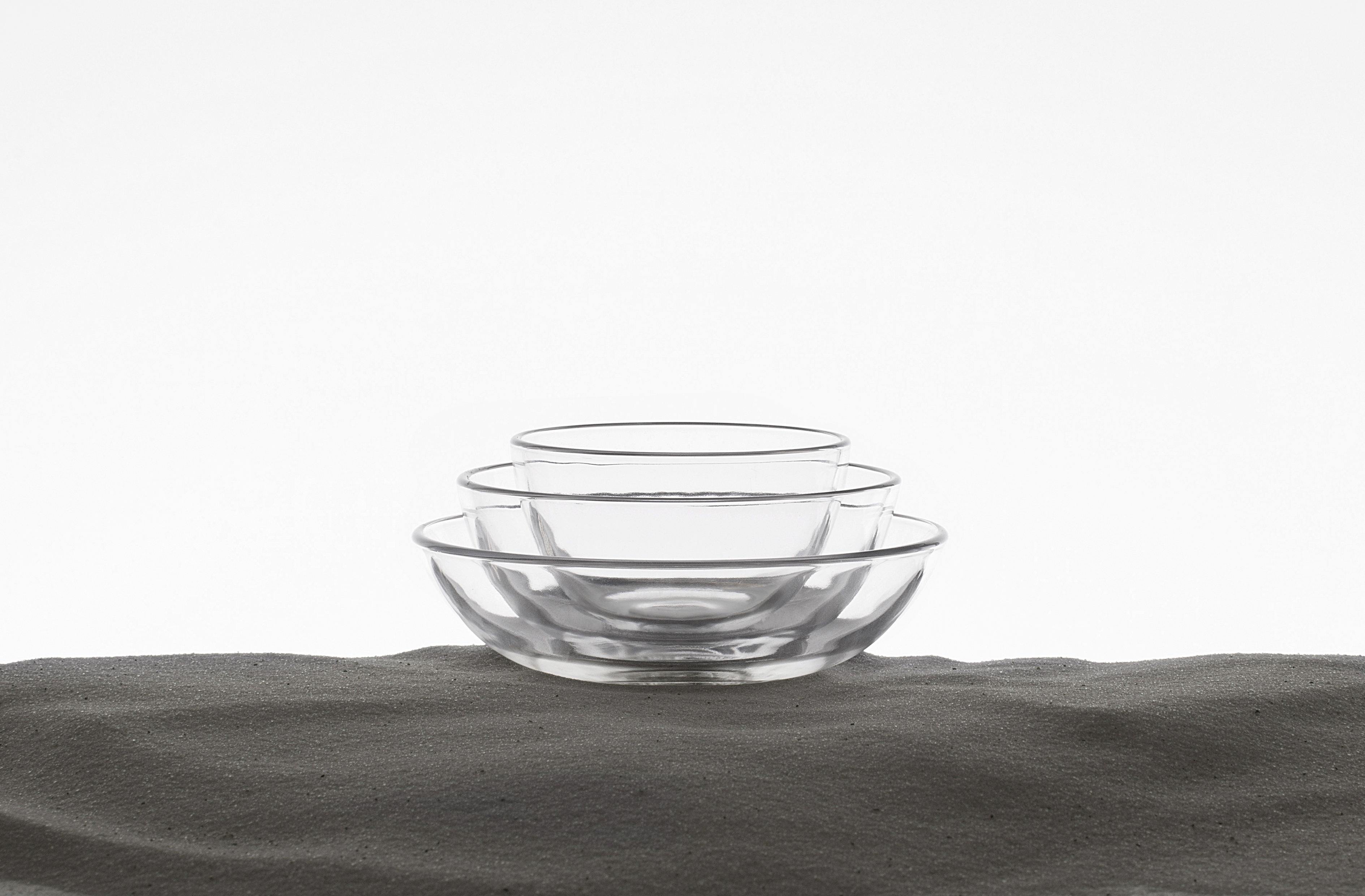 MUJI UNVEILS INSTALLATION BY BROOKLYN-BASED LADIES & GENTLEMEN STUDIO DURING NYC x DESIGN
May 18, 2018 – In conjunction with New York Design Week this May, Japanese lifestyle brand MUJI will present a large-scale, immersive installation by Brooklyn-based designers Ladies & Gentlemen Studio, commissioned to reflect and explore the essence of the brand's ethos. The project, MUJI's first collaboration with an American designer, celebrates the brand's 10 year anniversary in the U.S. and underscores their commitment to supporting and promoting quality design worldwide. The installation, entitled MUJI Materials Garden, will be open to the public at the brand's pop up space located on 434 Broadway in SoHo from May 19th – 29th.
The immersive installation, taking the form of a landscaped garden, MUJI Materials Garden features a series of vignettes displaying a selection of MUJI's well-loved products composed with the raw source materials used to produce them. The exhibit draws inspiration from MUJI's commitment to simple and high-quality design which the designers combine with the curiosity evoked from a garden stroll, bringing light to MUJI's honest, and unique approach to materiality.
Each Garden vignette connects via a haptic stone pathway, encouraging visitors to ponder MUJI products in a new context by wandering, exploring, and discovering the inherent beauty of the products' material origins. Ceramic goods sit atop a block of the clay used to make them, MUJI's glassware emerges from a bed of sand (the main ingredient in glass) – the materials' context, colors, and textures will convey the connecting element of MUJI's broad range of home and lifestyle goods.
"We are thrilled to collaborate with Ladies & Gentlemen Studio on this creative project timed to New York's globally renowned NYCxDesign event," says Toru Tsunoda, President of MUJI USA. "MUJI's philosophy is rooted in design as well as an honest approach to materiality with an emphasis on high-quality materials and good construction. It feels particularly apt to celebrate 10 years of MUJI USA with Ladies & Gentlemen studio; a local, and revered creative practice who are known for their skill in mixing and matching materials, form and color, to create work that feels welcoming and warm with a simple sophistication."
In the process of creating the installation, Ladies & Gentleman Studio studied the material origins of MUJI's most popular products and collected artifacts of the manufacturing process they found most beautiful and evocative of the product's character. The installation will display these collections together with the original products, carefully composed in the studio's signature warm, and playful palette of contrasting colors, forms, and textures.
"We've always deeply admired the honesty and simplicity MUJI brings to the world," say designers Jean Lee and Dylan Davis. "Behind their minimal wares lies a rich relatable character that's deeply rooted in the material 'soul' of an object. MUJI has kindly invited us to explore this notion by seeking to reveal the elemental beauty and wonderment in familiar products' humble beginnings – which are rooted in nature in one way or another. We believe reconsidering objects in new contexts can lead to more connected, gracious relationships with everyday tools and rituals – something MUJI has always stood for."
The installation will be open to the public during regular store hours, between May 19th – 29th, at MUJI's SoHo Pop-Up Store located on 434 Broadway in SoHo, New York.


About MUJI
The MUJI name derives from the company's original name in Japanese: MUJIrushi Ryohin, meaning No Brand, Quality Goods. MUJI started in Japan in 1980 and now has over 400 stores in Japan. It opened its first store outside Japan in London in 1991, adding over 400 since then. MUJI USA currently has fifteen stores in the U.S., with six in California, seven in the greater New York City area, including a stand-alone MUJI to Go store at JFK airport. There are also locations in New Jersey and one in Boston.


About Ladies & Gentlemen Studio
Ladies & Gentlemen Studio is a multi-faceted design studio based in Red Hook, Brooklyn. Founded in 2010, the studio's explorative spirit centers on the belief that thoughtfulness is driven by curiosity and wonderment. Their broad, iterative body of work ranges from designed objects to spatial experiences each focused on the intersection of material, function, and emotion. Their practice strives to embody a global design consciousness focused on the interconnectedness of objects, experiences, and culture.


STORE INFORMATION
Name: MUJI SoHo Pop-Up
Address: 434 Broadway, New York, NY 10013
Hours: Monday – Sunday 11:00am-8:00pm