MUJI DEBUTS IDÉE POOL CLOTHING COLLECTION IN NEW YORK
Japanese lifestyle brand to retail sustainable clothing collection by IDÉE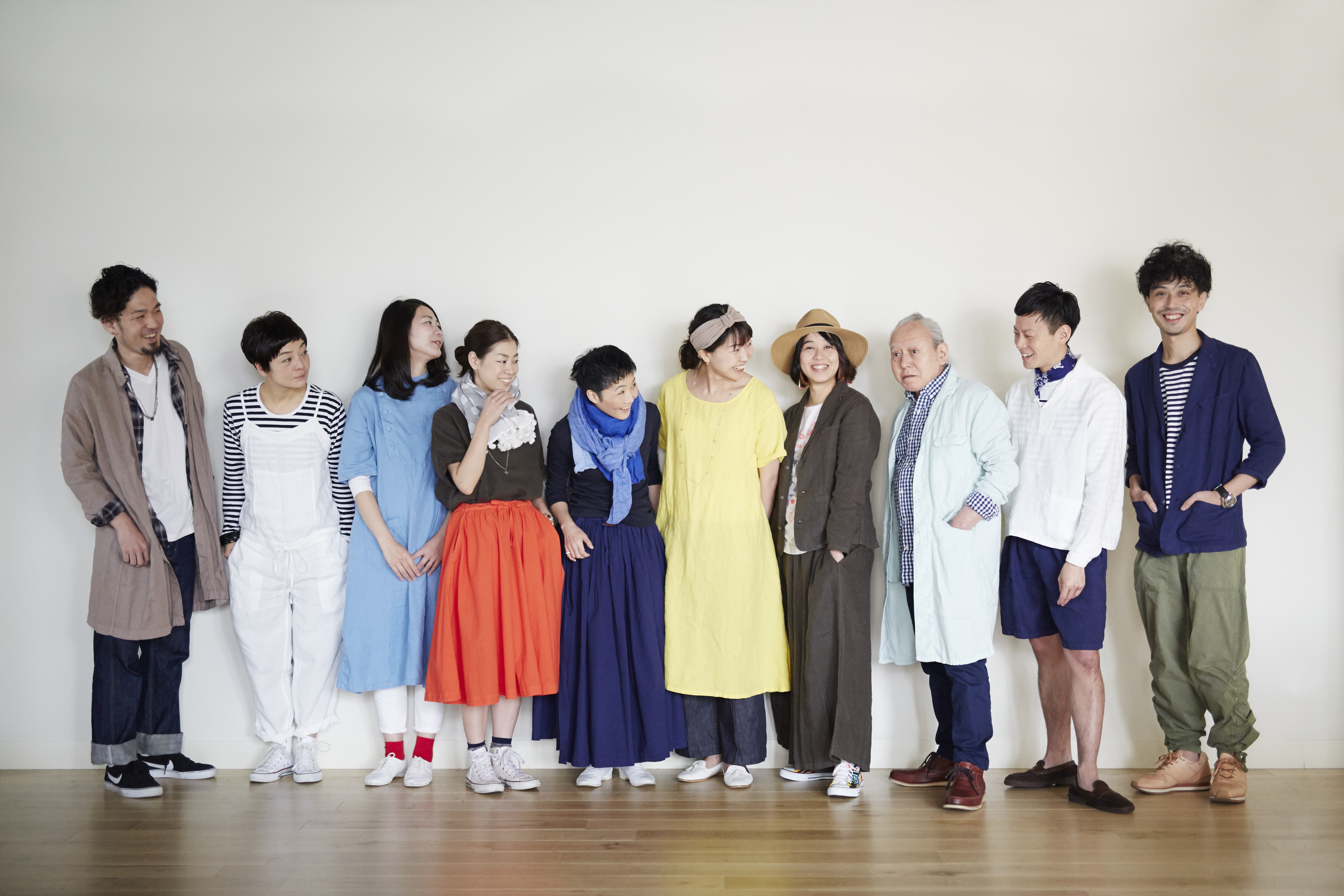 New York, NY, May 2017 – Japanese retailer, MUJI, will debut IDÉE POOL; a sustainable clothing collection from its sister lifestyle brand IDÉE. The collection was supervised by Japanese designer Akira Minagawa and made exclusively using recycled MUJI textiles. IDÉE POOL will be available at MUJI's Flagship Fifth Avenue store beginning May 12th, while supplies last.
IDÉE's philosophy is founded on functional and accessible living, realized through thoughtful design and responsible production methods. In 2015, IDÉE founded POOL, an ongoing sustainable product series created in collaboration with various designers and companies. For this POOL collection, IDÉE partnered with MUJI to create sustainable garments made exclusively from repurposed MUJI fabrics. Akira Minagawa, Japanese designer and founder of fashion brand minä perhonen, oversaw manufacturing of the collection. Minagawa, who is well known for his innovative approach to fabric production and material development, has also designed textiles for notable Scandinavian textile companies such as Kvadrat and KLIPPAN.
This IDÉE POOL collaboration, titled IROIRO NO FUKU (Various Clothing), features apparel made entirely of natural MUJI fabrics all dyed in vibrant hues. Minagawa sought to enhance finishes by taking defected and discolored fabric waste, infusing it with rich dyes that form the hallmark colors of IROIRO NO FUKU. The utilitarian-style collection showcases a series of blouses, jumpsuits, dresses, wide-leg pants and unisex coats cut to billowing, voluminous silhouettes. In addition to clothing, the collection will also feature accessories such as scarfs and bags, including a handkerchief made of recycled MUJI bed linen.
To celebrate the launch, Julie Gilhart will join Akira Minagawa on May 18th, to host a discussion at MUJI's Fifth Avenue Flagship store on sustainable fashion. The talk will begin at 6pm followed by a cocktail reception from 6:45-7:30pm.

About MUJI USA
The MUJI name derives from the company's original name in Japanese: Mujirushi Ryohin, meaning "No Brand, Quality Goods." MUJI started in Japan in 1980 and now has nearly 400 stores in Japan. It opened its first store outside Japan in London in 1991, adding over 300 since then. MUJI USA currently has fourteen stores in the U.S., with six in California, six in the greater New York City area, including a stand-alone MUJI to Go store at JFK airport, one in New Jersey and one in Boston. For more information please visit www.muji.com/us and follow @mujiusa on Instagram and Twitter


About Akira Minagawa
Akira Minagawa Founded a fashion brand 'minä' in 1995 (Changed its name to 'minä perhonen' in 2003). In addition to designing for his own brand, Minagawa has also designed numerous textiles for other manufacturers including Danish brand Kvadrat, and Swedish KLIPPAN. His work spans both fashion and lifestyle. In April 2017, Minagawa designed a capsule collection for porcelain brand Richard Ginori which debuted at Salone del Mobile in Milan. In 2015, Minagawa received the Mainichi Design Award by the Japanese newspaper Mainichi, and the 66th Minister of Education, Culture, Sports, Science and Technologies Art Encouragement Prize from Agency for Cultural Affairs, Government of Japan. In 2006, he was awarded the 24th Mainichi Fashion Grand-prix Award. He offers illustrations for Asahi Shimbun Newspaper and NIKKEI Newspaper.
minä perhonen website:http://www.mina-perhonen.jp/en/


About IDÉE
IDÉE is a Japanese lifestyle brand originated in Tokyo, one of the members under Ryohin Keikaku Group same as MUJI. Founded in 1975, IDÉE retails predominantly in Japan offering furniture and design items as well as interior accessories, greens, arts, music, and café.
IDÉE website: http://www.idee.co.jp/
---